Tag Archives:
glamour model
Here's a set from model Liz Ashley that we shot with all the windows open while she posed on my (lucky) Yamaha baby grand piano. I'm including one slightly awkward pose for you foot lovers out there. This was shot
Abbie Bueller leans over while washing her sports car in the nude. See this video in my Abbie short videos compilation here: https://www.manyvids.com/Video/312331/Teen-Abbie-Bueller-Short-Vid-Compilation/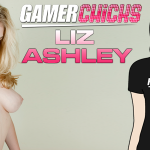 I realize I have an earlier blog post on here somewhere where I describe how I was the first lucky photographer to shoot world famous glamour model Liz Ashley in the nude. It all started years ago in Houston, Texas.