Tag Archives:
bionic intelligence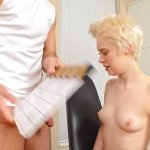 Just a quick blog update. I'm in the middle of editing uncut versions of my videos and publishing them exclusively for my new ManyVids.com clip store. Just go to http://steveawesome.manyvids.com where you'll see new videos as I make them available. I'm talking
A collection of models' O-Faces in the continuing saga of the Bionic Intelligence sizzle reel. Here are GamerGirl, Christina and PrettyLikeDrugs going solo with themselves. My favorite model presented is GamerGirl as she was my very last MySpace recruit. http://SteveAwesome.ManyVids.com
@BionicSteve is my Twitter handle. There were too many wannabe Steve Awesomes out there taking up my pseudonym as their own. You guys don't do adult webmaster work! What's up with that? Pfft. Yes, like a cat I said pfft.